Dinostar Aluminum – Adding a Touch of Class to The Grand Hanoi Masterpiece
The Grand Hanoi is a luxury mixed-use complex, situated in the heart of "Hanoi's 36 Streets and Wards" at the intersection of Hang Bai and Hai Ba Trung streets. It is developed by Masterise Homes and managed by The Ritz Carlton, the most prestigious brand under the renowned Marriott International group. With its prime and exclusive location in the capital city, The Grand Hanoi represents a limited edition real estate masterpiece, sought after by the super-wealthy elite in the heart of Hanoi. It has become a new symbol of opulent, powerful, and luxurious living.
In an aspiration to establish the pinnacle of opulent living standards and elevate Vietnam's position on the global luxury real estate map, every aspect of The Grand Hanoi has been meticulously chosen and strictly adheres to the global standards of the legendary Ritz-Carlton brand. The main lobby of The Grand Hanoi is handcrafted from natural millennia-old blocks of marble. A system of crystal chandeliers worth millions of dollars, exquisite wood furnishings, and hand-painted artworks on the vaulted ceilings by renowned Italian artists grace the space. With international quality in mind, Dinostar Aluminum, a part of the Ngoc Diep Group, was entrusted to create grand door frames with delicate and luxurious design features, adding the perfect touch to The Grand Hanoi.
The graceful arched frames of Dinostar Aluminum doors, combined with intricate decorative details, create a harmonious blend of classical architecture and modern design aesthetics.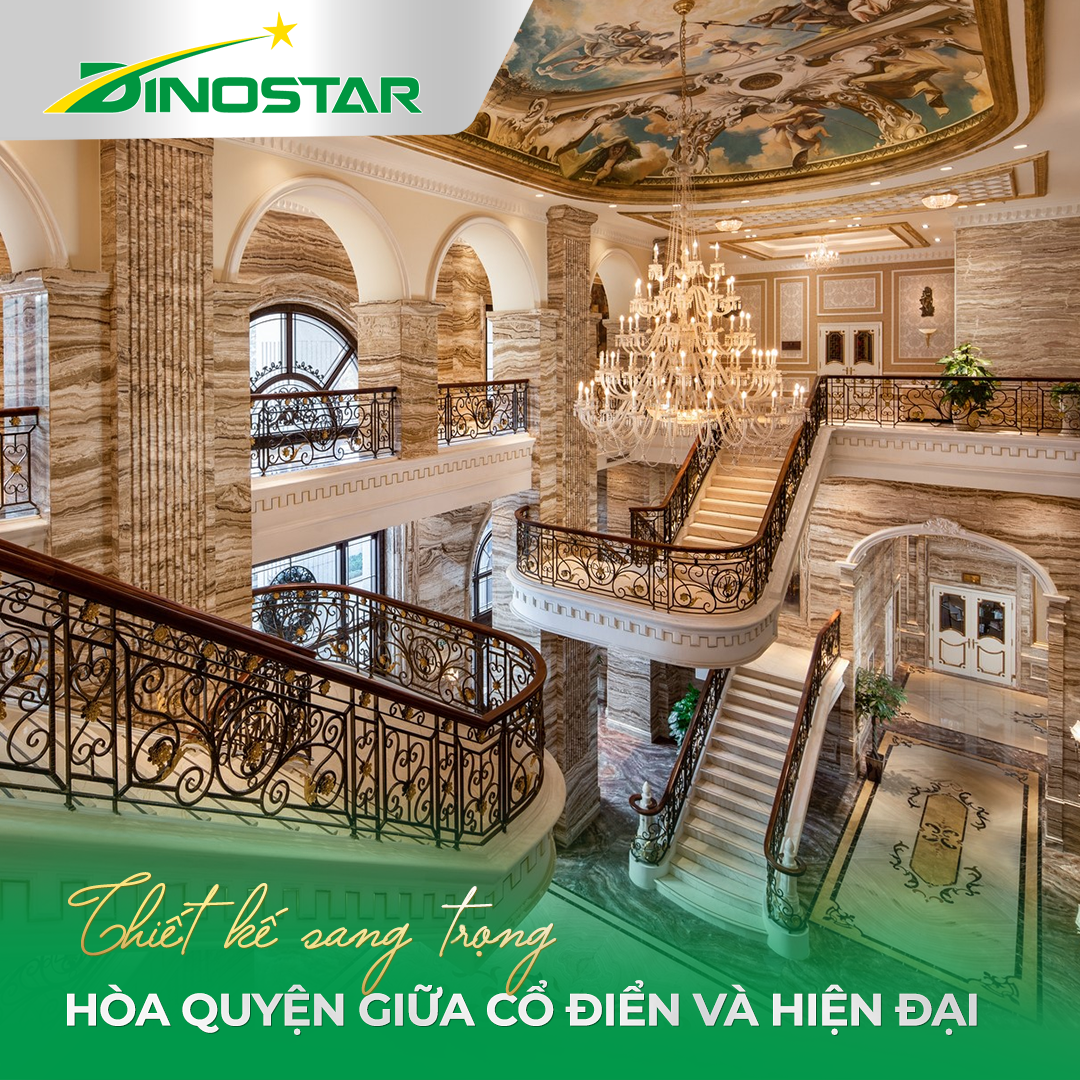 The fortunate residents of The Grand Hanoi experience a living space reminiscent of the opulent Versailles palace. Expansive windows supported by Dinostar Aluminum's exceptional profiles flood every room with light and cool breezes, offering a serene and refreshing oasis amidst the bustling city.
Every day, residents of The Grand Hanoi have the privilege of enjoying the sparkling view of Hoan Kiem Lake, where the rich cultural heritage of the capital city is preserved. With its robust and durable aluminum construction, combined with exquisite design details and long-lasting electrostatic paint finishes, the Dinostar Aluminum door frames are the epitome of sophistication, adding a touch of class to The Grand Hanoi's artistic masterpiece.
Always adhering to the motto "placing quality at the forefront of development," the Dinostar Aluminum brand has earned the trust of numerous reputable investors such as Masterise Homes, Vingroup, Sun Group, Ecopark, Phenikaa Group, and has had the privilege of collaborating on the construction of many prestigious projects. Some notable mentions include Vinhomes Ocean Park, Flamingo Cát Bà, Ecopark, Green Bay Hạ Long, Imperia Sky Garden, Phenikaa University, and many other outstanding projects.