Vietnamese aluminum businesses endeavours to "save themselves"
Decision No.1480/QD-BCT has been appreciated to be necessary and timely by domestic aluminum businesses. However, this is only a temporary tax-imposing-decision and the enterprises still need to make a lot of effort to "save themselves".
According to the recent decision of Vietnam's Ministry of Industry and Trade, Vietnam will impose temporary anti-dumping duty (not exceeding 120 days) on some aluminum extruded products originating from China with the tax rate from 2.46% to 35.58%.
This is an important, essential and timely decision so that the domestic aluminium businesses can be secure and can have their trust in the government's commitment.
Resonated difficulties
It can be said that Vietnam's domestic aluminum manufacturing businesses have encountered tough difficulties recently when Chinese cheap aluminum products without any obvious quality standard have rushed into Vietnam's market, causing the market share balance between Chinese and Vietnamese aluminium products in Vietnam's market reverses absolutely. 
If Vietnam's domestic aluminum products accounted for 70% of Vietnam market share while Chinese ones accounted for 30% in 2017. This year Chinese aluminum products have completely overwhelmed with 70% of Vietnam market share while only  30% of the market share has belonged to the domestic products.
As Mr. Tran Dung, Ngoc Diep Aluminium Joint Stock Company's Director, in recent time, Vietnamese aluminium manufacturing enterprises have faced the challenges which they have never coped with when a lot of difficulties seem to resonate.
The first challenge is the fact that the China's government is applying a tax refund policy with the rate from 13 to 17% for Chinese aluminum exporting enterprises, creating a great advantage of price.
The second challenge comes from our lack of technical barrier of quality when the domestic market is full of Chinese aluminium products. Hence we can not prevent low quality products from rushing to our market. Additionally, our propaganda, which is not guaranteed, makes the consumers not be able to distinguish good quality aluminium products from low quality ones.
Vietnamese aluminium businesses not only strive to survive in a price competition but also have to ensure strict quality standards.
Thirdly, domestic aluminium enterprises' " failure" also originates from smuggling Chinese aluminium products with tax evasion exported to Vietnam illegally.
All the above challenges have caused "resonated difficulties" to Vietnam's domestic aluminium businesses. This issue has led the domestic enterprises to the risk of bankruptcy when their products can not be sold or have to be sold at a lower price than the production cost, occurring their long-lasting loss.
Thus, as Mr. Tran Dung's opinion, the Decision no. 1480 / QD-BCT of the Ministry of Industry and Trade is punctual, helpful to the domestic aluminium enterprises. The businesses can feel assured of the government's support and recover their trust as well as continue their manufacturing and scale-expanding process.
Domestic aluminium enterprises must "save themselves"
In addition to the negative effects, the recent situation of Vietnam's aluminum market has also raised a serious warning for Vietnam's domestic aluminum businesses to review their competitive capability.
It has to be emphasized the Ministry of Industry and Trade's decision no. 1480 / QD-BCT is not "a buoy" or "an umbrella" for businesses to rely on. Although this temporary anti-dumping tax policy has brought "a happy news" to the domestic aluminium manufacturers, these enterprises have to improve their competitive capability continuously.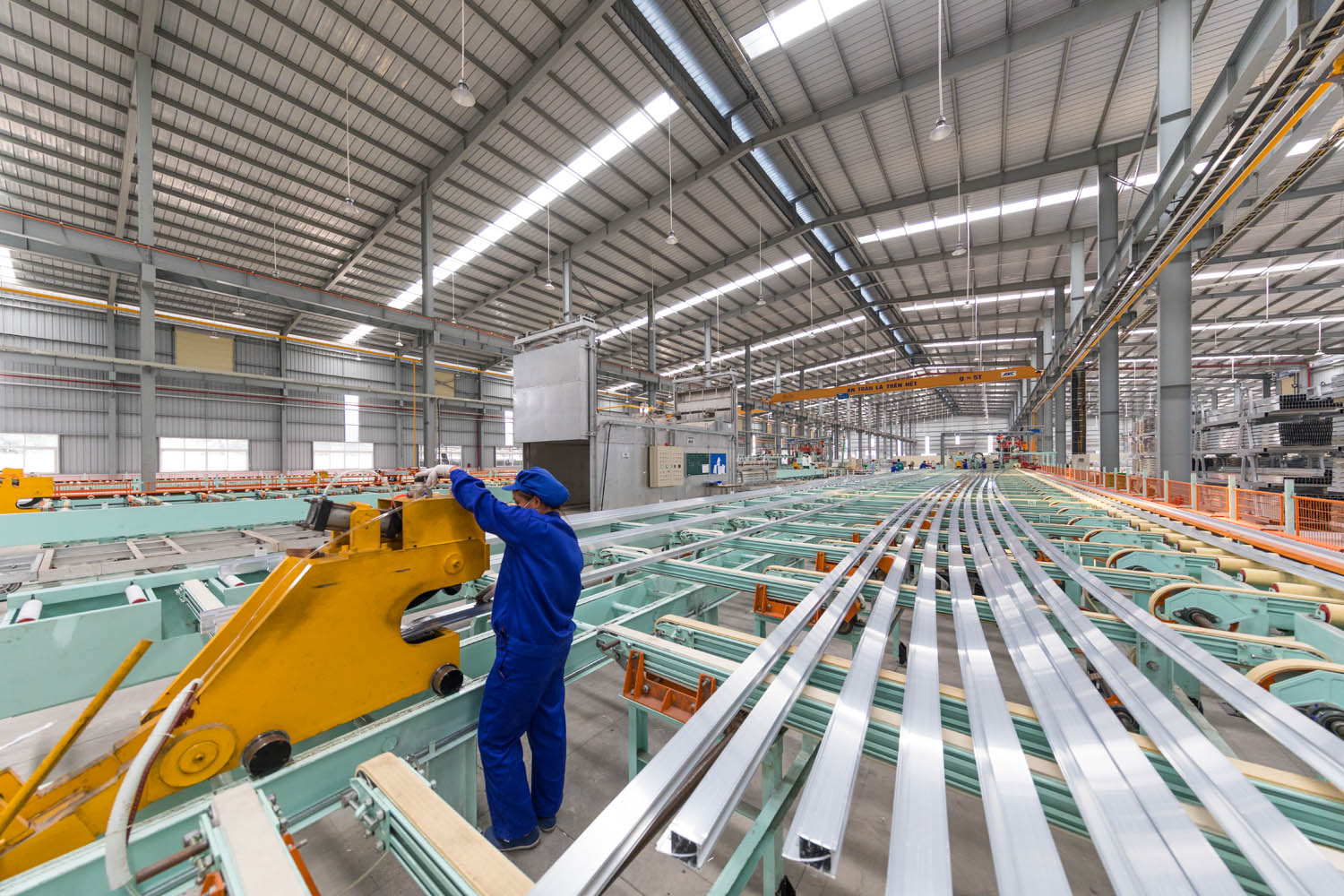 The current difficulty to the domestic aluminum industry is also considered as an opportunity for genuine and capable businesses to innovate and concerntrate on their flagship products to create the development motivation.
"The current subjective difficulities are unavoidable, but "there is a chance in the risk"

In the developments lately, our enterprise have determined to go slowly but steadily, focusing on technology investment and new product research, enhancing production efficiency as well as seeking the exporting chances to the markets such as the US, Canada, South Korea with flexible methods. 

Mr. Tran Dung
Ngoc Diep Aluminium Joint Stock Company's Director
Obviously, trade defense measures is applied to create an equally competitive market for consumers' benefit. The domestic aluminium manufacturers need to update new technology and improve management continuously for improving their product quality and reducing the product cost as well as to innovate their method of contacting customers, approaching new markets, which are considered as "the key" to regain their market share, to survive and develop.
In particular, the fact that the domestic aluminum companies approach international markets, especially the markets with strict quality requirements, is highly appreciated as a direction to enhance the added value of their products.
However, this trend is facing difficulities due to the US-China war. The US has just finished their tax evasion investigation on several aluminium extruded products imported from Vietnam and the tax rate of 374.15% has been imposed temporatily after the investigating result declared recently.
As a result, the genuine aluminium enterprises needs to pay attention to that issue to avoid being imposed high tax rate when exporting to the US, Canada, etc.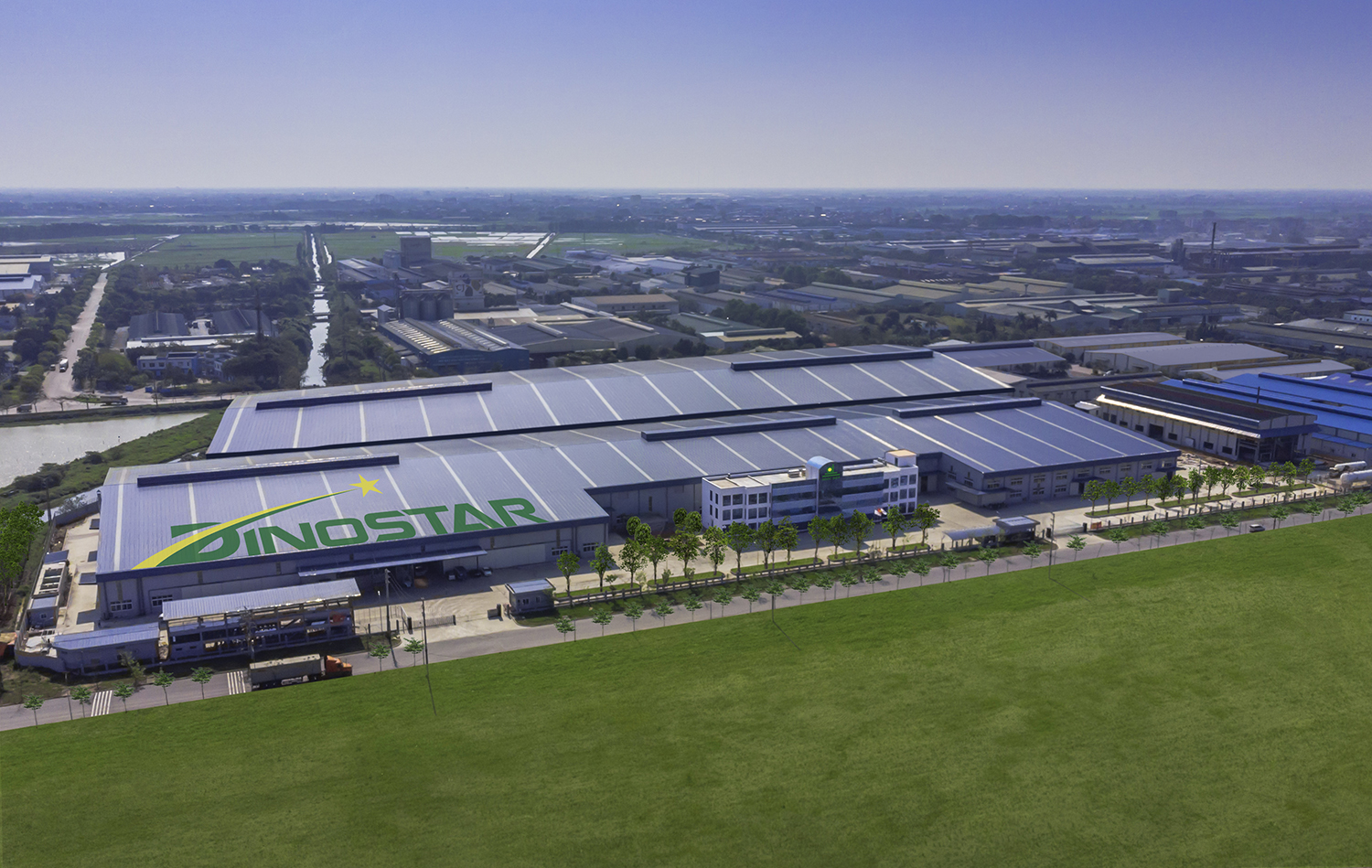 Ngoc Diep Group considers their investment in a modern and large scale aluminium factory as a long term strategy in dominating Vietnam's domestic market and exporting the products to the countries with strict requirements of product quality.
For instance, Ngoc Diep Aluminium Joint Stock Company's products which have been exported to the US and Canada lately need to be control seriously from input material stage to the output quality stage. Ngoc Diep Group even invited the business partners to their factory to co-control the transparency of the product origin.
Besides, in order to achieve intinial success in exporting Vietnamese products, Ngoc Diep Group also have to be dynamic and flexible in diversifying cooperating measures including manufacturing products with the DINOSTAR brand name as well as developing their processing cooperation with the international business partners.
Source: Vietnam Business Forum Magazine (VCCI): http://enternews.vn/doanh-nghiep-nganh-nhom-viet-no-luc-tu-cuu-minh-151604.html