Ngoc Diep Group supports the fund "For the poor" Hanoi city 400 million
With the desire to join hands to help people in difficult circumstances, contributing to the realization of the poverty reduction goal of Hanoi City, Ngoc Diep Group responds to the Peak Month "For the Poor" and social security. 2022 by the Hanoi People's Committee and the City's Vietnam Fatherland Front Committee. At the ceremony, which was televised live on the evening of October 11, 2022 on Hanoi Television, Mr. Tran Huu Quan, Deputy General Director of Ngoc Diep Group, gave the program an amount of VND 400,000,000.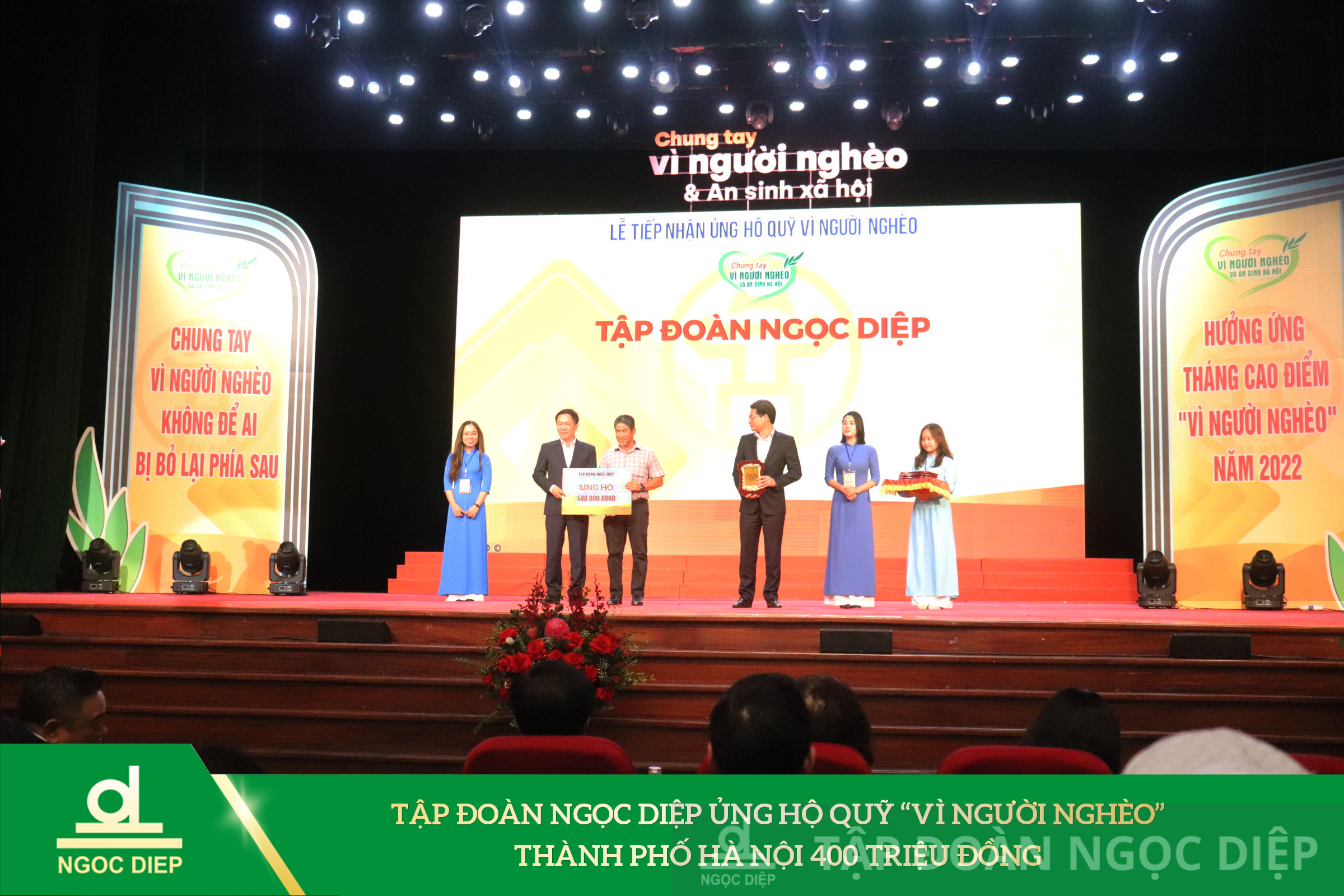 Over the past years, Hanoi has always prioritized resources to ensure social security and sustainable poverty reduction, however, according to statistics, currently the city still has 3,612 poor households and 30,176 near-poor households, of which there are over 1,000  households with housing difficulties. With the tradition of mutual affection and mutual love of a business for the community, Ngoc Diep Group has taken practical actions to contribute to poverty reduction and social security, helping the city have more resources to better care for the community. the poor, join hands to build a civilized, civilized and modern Hanoi.
In 26 years of construction and development, besides production and business activities, charity programs are part of the sustainable development policy of Ngoc Diep Group. Every year, the Group spends hundreds of millions of dong for social charity activities such as supporting disadvantaged children in upland areas through the series of programs "Go to school with children", accompanying the Government in campaigns. epidemic prevention and control. In particular, from 2020 to 2022 when the Covid 19 epidemic broke out, Ngoc Diep Group contributed up to 2.5 billion VND to the Government's Covid Prevention Fund.
Sustainable development associated with social responsibility, Ngoc Diep Group always wishes to accompany and work together for the community, socio-economic development of the country.