Ngoc Diep Group is proud of Vietnam National Brand in 2022
Ngoc Diep Group was honored to be voted and awarded the title "National Brand in 2022" by the Ministry of Industry and Trade and the National Brand Council, recognizing the brand reputation and quality of products and services of 3 product groups. of 3 member companies under the Group:
Ngoc Diep Aluminum Joint Stock Company with Dinostar Aluminum products
Ngoc Diep Trading & Manufacturing Co., Ltd with Ngoc Diep Furniture products
Ngoc Diep Joint Stock Company with Ngoc Diep Packaging products.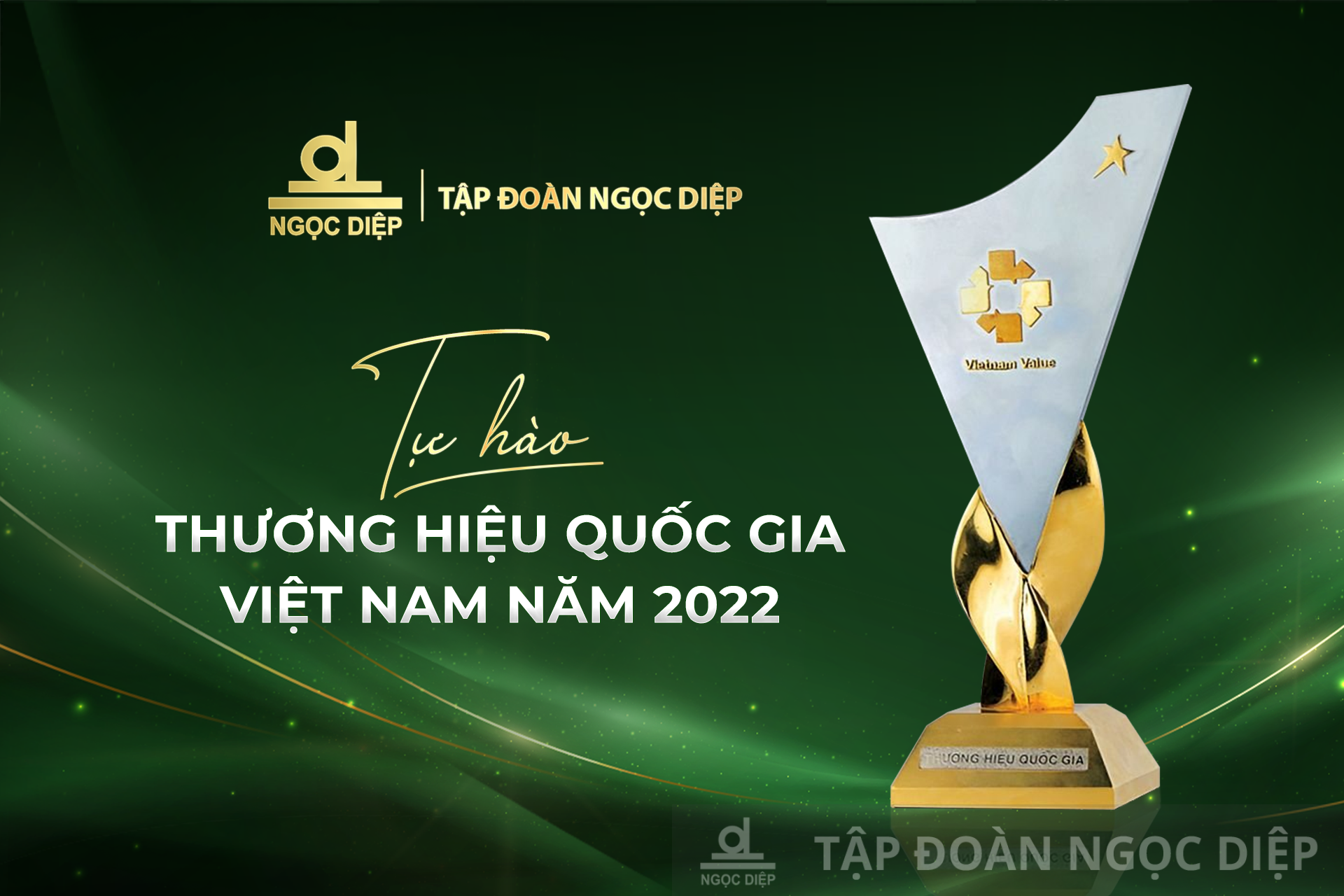 National Brand is a specific, long-term and unique trade promotion program of the Government in order to build and promote the national brand image through building the image of products, goods and services based on the national brand image. core values "Quality – Innovation – Creativity – Pioneering capacity."
During 26 years of establishment and development, Ngoc Diep Group has affirmed its strong position in the market with a comprehensive product ecosystem, leading in the fields of Aluminum, Packaging and Furniture production, meeting the needs of customers. well respond to the supply chain of the industry and construction industry in the country, step by step increase exports, contributing to the growth and socio-economic development of the country.
Possessing the strength of production capacity with modern machinery lines and strict quality control process, Ngoc Diep branded products meet strict international quality standards, creating an advantage. outstanding competition in the domestic market, direct competition with imported products.
The National Brand is the recognition of the Government and consumers for innovation efforts, large investments in production scale, and contributions to society, bringing prosperity to the community. of Ngoc Diep Group during the past 26 years.
The product announcement ceremony of Vietnam National Brand in 2022 will be held on the evening of November 2, 2022 and broadcast live on Vietnam Television.