Ngoc Diep Group has launched high quality aluminium billets
In the third quarter of 2018, Ngoc Diep Aluminium Joint Stock Company – a company member of Ngoc Diep Group finished 2 aluminium billet furnaces of the aluminium manufacturing chain at Dinostar Aluminium Factory in Pho Noi A Industrial Zone, Van Lam, Hung Yen and officially launched high quality aluminium billets to the market.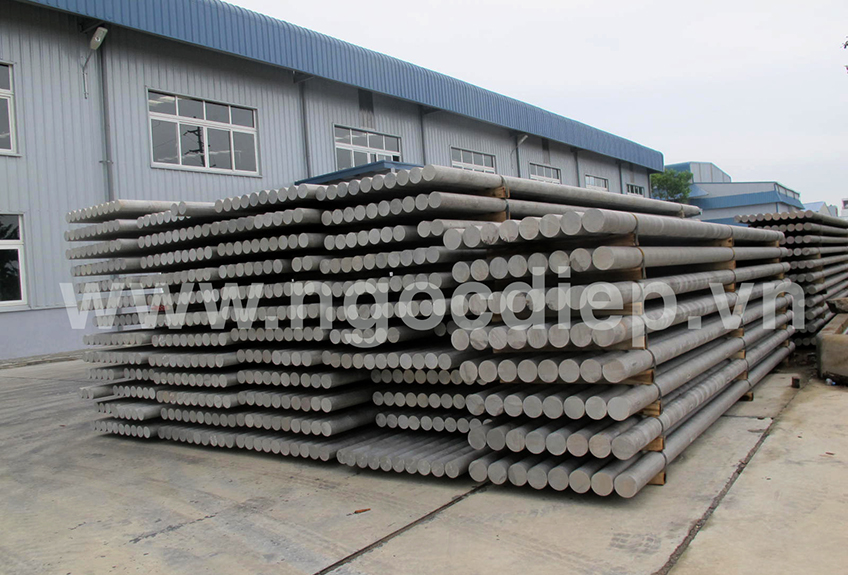 Dinostar aluminium billets
There have been several enterprises in aluminium billet producing industry but their product quality is not stable, which almost can not meet the demand of market. In order to manufacture high quality aluminium billets, enterprises need to have large investment in machines and equipments. Besides, they have to import reliable material from advanced industrial countries.
As one of the pioneers in premium aluminium extrusion industry in Vietnam, Ngoc Diep Group has continued to build up prestigious trade mark with outstanding aluminium billets. Dinostar Aluminium Factory has been invested thoroughly from offices to production lines. Dinostar aluminium billets, which have high quality, have been manufactured byadvanced technology from Japan, Germany, Taiwan, with 2 aluminium billet furnaces achieving capacity of 40,000 metric tons annually and the material of 100% aluminium ingots imported directly from Australia and Middle East.
Aluminium billet furnace
After officially launching, Ngoc Diep Group's aluminium billets have received positive support and opinion from the market. Dinostar aluminium billets market have expanded nationwide. In addition to supplying for aluminium extrusion manufacturing of Dinostar Aluminium Factory, Dinostaraluminium billets are supplied to other aluminium extrusion manufacturers. Dinostar aluminium products are highly appreciated with prominent advantages including hardness, durability, anti-corrosion, etc.
Dinostar Aluminium Factory is currently one of the leading factories in Vietnam with closed producing system from billet casting, aluminium extrusion, powder coating to finished products, which are high quality Dinostar shaped aluminium profiles. Further more, Ngoc Diep's aluminium billets always meet customers' demand with various aluminium series of 6000, 7000, etc and various diameters from 4 to 9 inches.
Ngoc Diep's aluminium billets are the results of sucessful science and technology research, renewal and application in manufacturing. Ngoc Diep is selt confident to become a premium aluminium billets manufacturer in Vietnam, and a prestigious billet supplier for domestic aluminium extrusion producing enterprises. Dinostar aluminium billets can compete against importing billets in the market currently.