Ngoc Diep Group has become one of the top 100 Vietnam Gold Star Award 2018
The ceremony of granting Vietnam Gold Star Award 2018 took place in National Convention Center (Hanoi) on 23th December 2018 . After overcoming 3 inspection rounds, the prestigious brands achieved the following prizes: Top 200, Top 100 and Top 10.
It was an honor for Ngoc Diep Group to receive Vietnam Gold Star Award 2018 – Top 100 leading brands granted by Vietnam Central Vietnam Young Entrepreneurs Association. This is the second time that Ngoc Diep Group has gained this prize.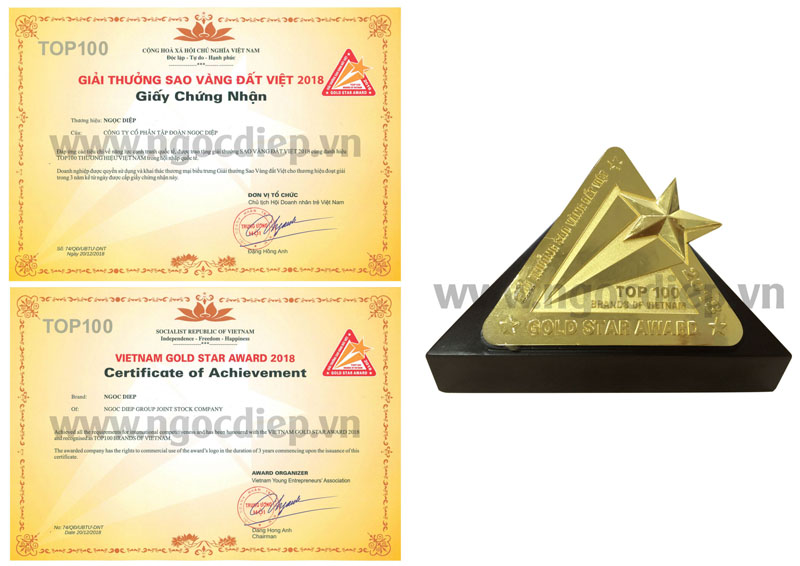 Vietnam Gold Star Award's certificate and image
Over the organizing course of 15 years starting from 2003, Vietnam Gold Star Award has become a prize with good reputation and contributed to build up Vietnam's brands fame and images for the global integration, especially cared and supported by society and businesses.
In order to reach the award, the enterprises have to be typical brands with sustainable development  as well as have to meet the organizing committee's strict criterions including: achievements in manufacture, business and social activities; high quality products and services at competitive price; environmental technology in compliance with national and international requirements; active participation in social activities; thorough care of employees; good accomplishment of tax and social insurance duties, etc.
Mr. Tran Dung – The Director of Ngoc DiepAluminium Joint Stock Company received the award from the Organizing Committee.
Vietnam's Golden Star Award 2018 celebrated the presence of over 400 enterprises of 25 industries. Ngoc Diep met the strict demands of this award to become one of the Top 100 best businesses.
Ngoc Diep Group has been rewarded by governmental authorities, prestigious national and international economic, financial and administrative organizations such as: National Brand 2018 (the 6th), Top 500 Vietnam's most profitable enterprises in 2018 selected by Vietnam Report and Vietnam.net, etc.
Vietnam Gold Star Award 2018 is the next certificate of Ngoc Diep Group's continual efforts in the way to become a leading multi-industry company in Vietnam. This is also a great chance for Ngoc Diep group in proving our competitive capability and enhancing our brand's prestige in domestic and foreign markets.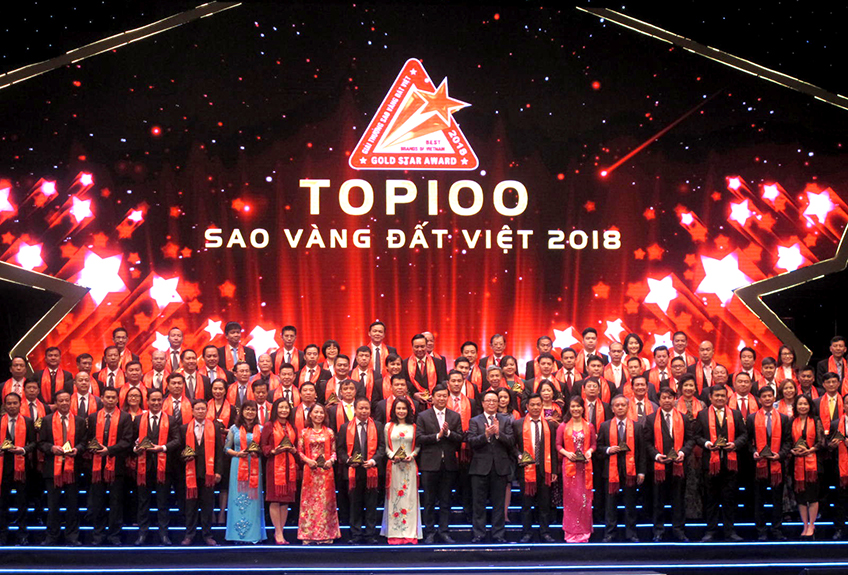 Ngoc Diep Group was in Top 100 enterprises rewarded Vietnam Gold Star Award 2018
Vietnam Gold Star Award 2018 Rewarding Ceremony was held in the activities chain to commemorate 25 years of Vietnam's Young Businesses campaign, and organized by Central Ho Chi Minh Communist Youth Union, Central Viet Nam Youth Federation, CentralVietnam Young Entrepreneurs Association under the approval of the Prime Minister.
Vietnam Gold Star Award 2018's rewarded enterprises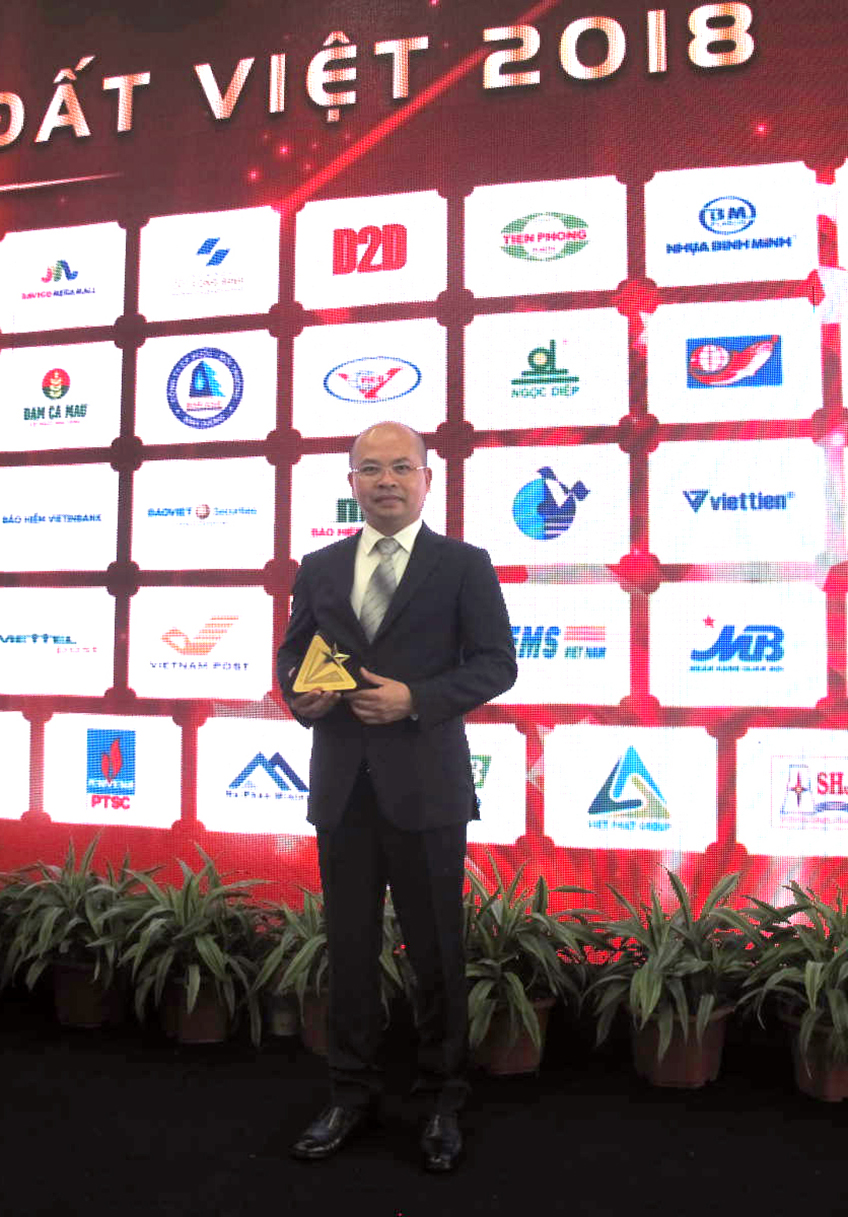 Mr. Tran Dung -The Director of Ngoc DiepAluminium Joint Stock Company took commemorative photos