NGOC DIEP ALUMINIUM JOINT STOCK COMPANY SUPPLIES ALUMINIUM PRODUCTS FOR THE PROJECT "HOA PHAT DUNG QUAT CAST-IRON AND STEEL COMPLEX"
Hoa Phat Dung Quat cast-iron and steel complex has been the largest-scale project of Hoa Phat Group so far with the total investing amount of VND 52,000 billion, in the total area of more than 372 hectares.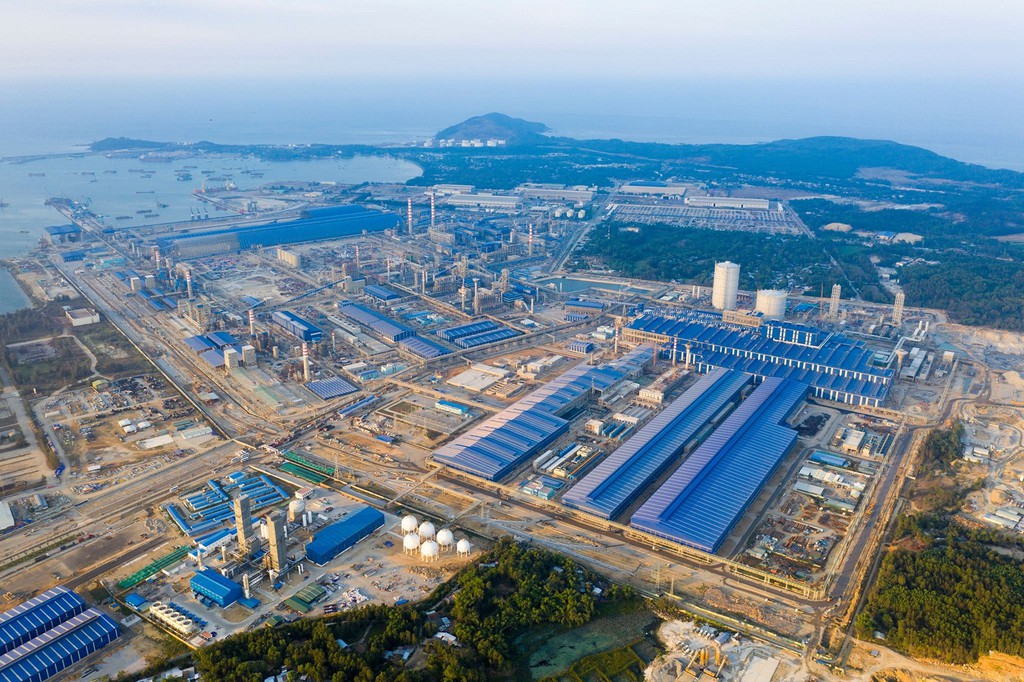 Located in the middle region of Vietnam, in Central Vietnam-focal economic region, Dung Quat Economic Zone is a multi-industry economic zone with the focus of developing heavy industry-complex and large scale projects, etc. This is an important project, which will ensure the leading position in South East Asia steel manufacturing industry of Hoa Phat Group.
Ngoc Diep Aluminium Joint Stock Company has supplied the aluminium profiles with the brand name of Dinostar for over 300 items of this project. These aluminium profiles, which have good quality with long-term guarantee for  construction works and projects, can meet customers' strict requirements.
Dinostar aluminium products are highly classified aluminium profiles with outstanding properties which create efficiency for construction works such as:
– Sound insulation, thermal insulation
– Great bearing ability
– Wind withstanding ability
– Light weight
Ngoc Diep Aluminium Joint Stock Company has displayed prestige and capability towards the guidelines "Reaching the top quality". All the items undertaken by Ngoc Diep have been highly appreciated by their investors for their quality, construction lead time as well as the environmental safety.
The photos of Ngoc Diep aluminium products in the project are as follow: