Dinostar Aluminum – Vietnam National Brand 2022
Passing the rigorous and rigorous selection, testing, and evaluation criteria from the National Brand Council in more than 1,000 registered enterprises, Dinostar Aluminum was honored to be recognized as a product with a National Brand Award. Vietnam in 2022, affirming its position as the leading Total Aluminum Solution Provider in Vietnam.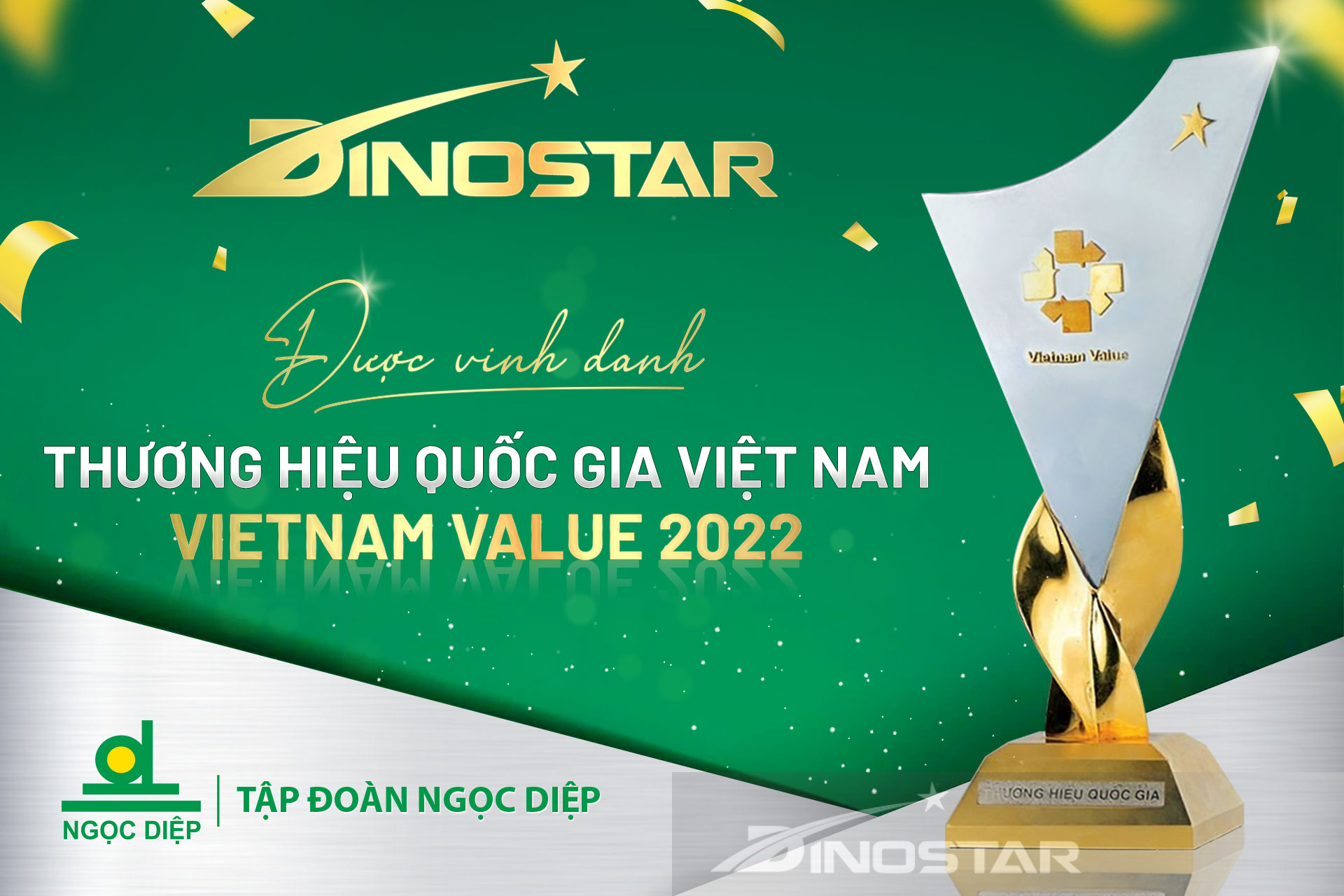 National Brand is a trade promotion program of the Government with the goal of building the image of Vietnam as a prestigious country for high-quality goods and services, improving national competitiveness. Therefore, enterprises with products that have achieved the National Brand are the ones with the leading position in the industry, sharing the values that the country is aiming for: Quality – Innovation, Creativity – Pioneering capacity.
Produced from high-grade pure aluminum ingot grade A on modern imported machinery lines, a closed system and strict control procedures at one of the largest factories in the country, Dinostar Aluminum possessing preeminent characteristics: solid structure, durable, not corroded by sea salt, environmentally friendly. With outstanding product quality, constantly innovating and perfecting, Dinostar Aluminum has won the trust of consumers, agents, contractors, domestic and international investors.
The national brand of Vietnam 2022 is an important milestone in recognition of the business performance and the unremitting efforts of Dinostar Aluminum in the journey to carry out the mission of building a high-quality aluminum brand, bringing Vietnamese products to the top. international level.