Dinostar Aluminum reaches the top 5 prestigious Building Materials Company in 2022
Overcoming thousands of enterprises in the building materials industry, according to the latest announcement of Vietnam Report on April 5, Dinostar Aluminum is honored to be in the TOP 5 prestigious Building Material Companies in 2022 – Product group: Doors , Slabs Profile, Partition: Aluminum and Glass, Plastic, Plaster.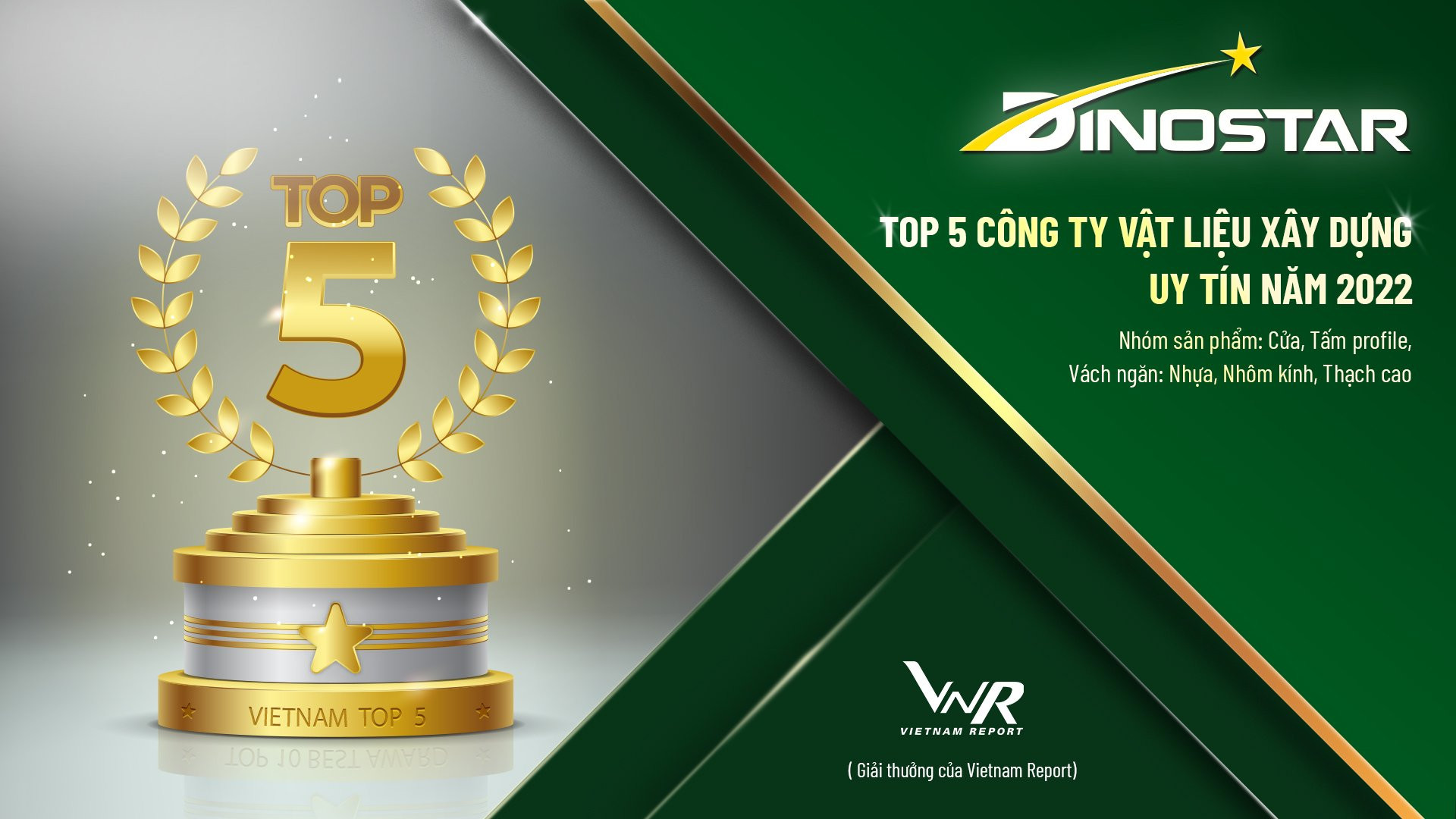 The independent research results of Vietnam Report show that Ngoc Diep Aluminum Joint Stock Company with the Dinostar Aluminum brand is an enterprise with stable financial capacity, reputation in the media, and a brand trusted by experts and customers. trust.
Faced with many difficulties due to fluctuations in the domestic real estate market and the disruption of the global supply chain, Dinostar Aluminum has overcome challenges, taking advantage of post-COVID-19 opportunities to achieve successful achievements. remarkable achievement. In 2022, Dinostar Aluminum continues to expand production scale, apply 4.0 technology in production and business, develop domestic and international distribution network.
With outstanding product quality, Dinostar Aluminum has been trusted by many big investors such as Vingroup, BIM Group, Sun Group, Ecopark, Phenikaa Group, Masterise,… Vinhomes Ocean Park; Flamingo Cat Ba; Green Bay Ha Long; Imperia Sky Garden….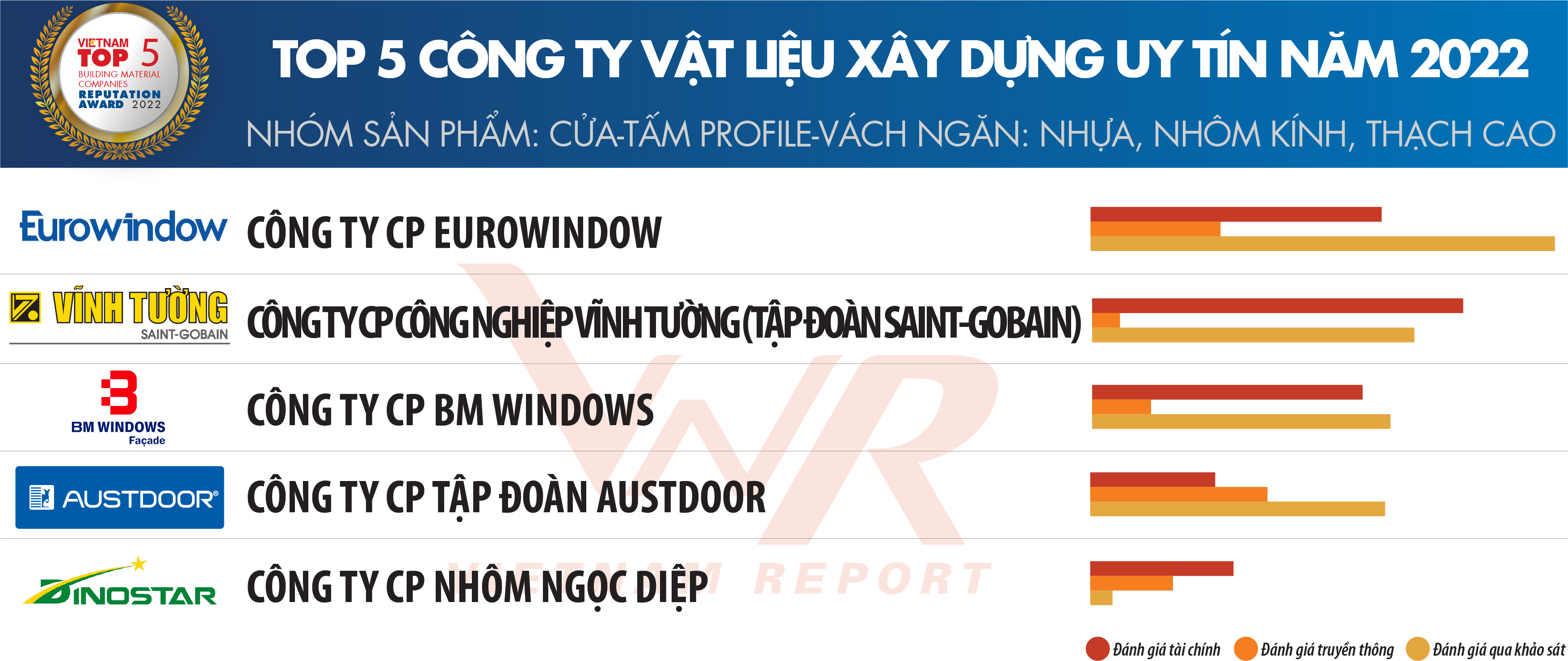 Source: Vietnam Report, Top 05 prestigious building material companies in 2022 product group: Doors – Profile panels – partitions: Plastic, Aluminum glass, Gypsum
Being honored in the TOP 5 prestigious Building Materials Company shows the recognition of customers, partners, the community and is an affirmation of Dinostar Aluminum's solid position in the market with the position of Solution Supplier. The leading aluminum solution in Vietnam.