Dinostar Aluminum joins hands to create Vinhomes Ocean Park megacity
Urban wonder Vinhomes Ocean Park is the heart of the new center east of Hanoi. Here, more than 28,000 Hanoi residents are experiencing a comfortable, vibrant and prosperous life. In particular, with a dreamlike artificial lake, Vinhomes Ocean Park is the first mega-city to create a unique culture of "in the street, living in the sea" nowhere else.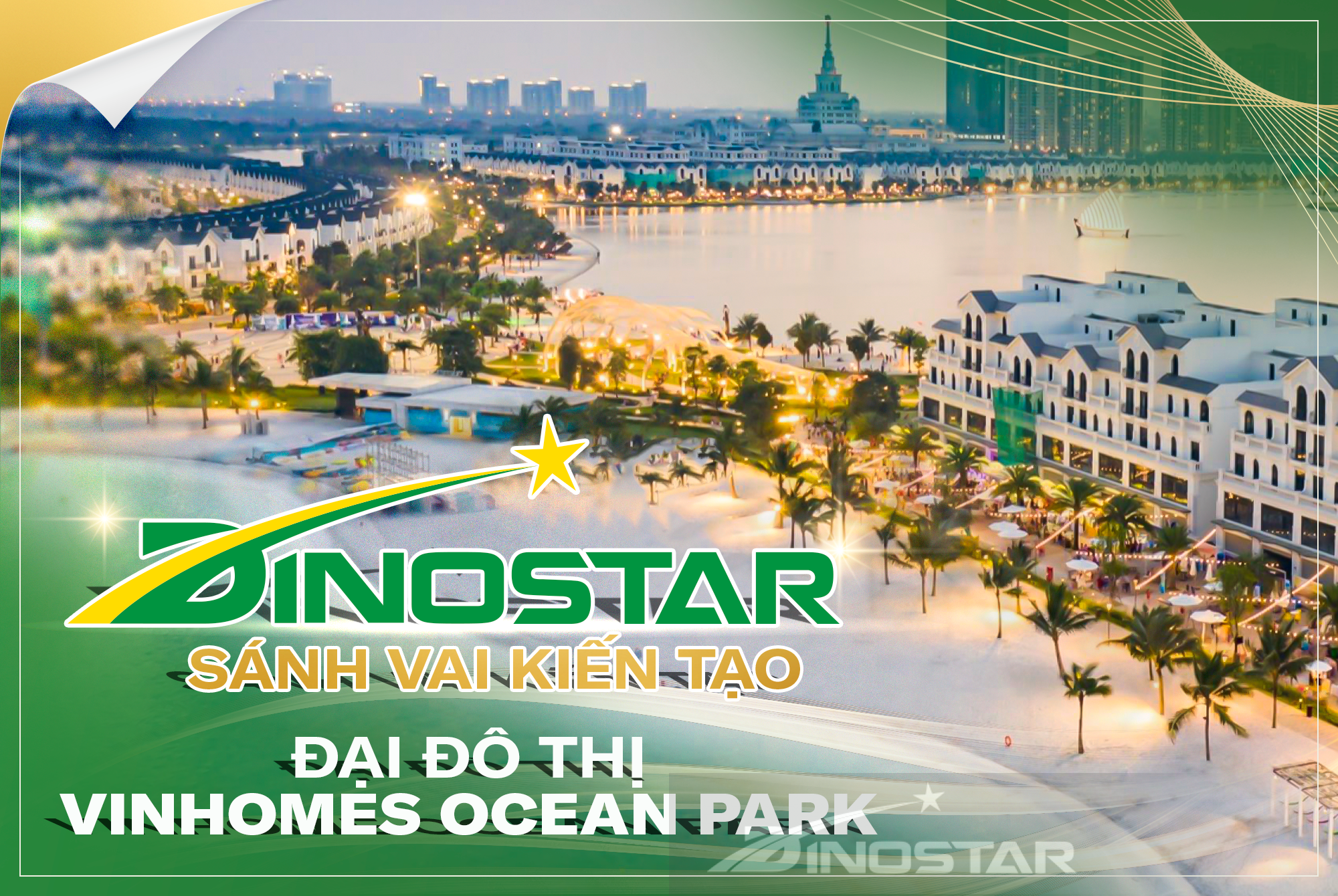 On the journey to bring Vinhomes Ocean Park to become a world-class megacity, Vinhomes investor has trusted in using Dinostar aluminum for doors and glass walls.
The doors and glass walls are made from preeminent Dinostar aluminum, breaking the boundary between living space and the outside nature.
In addition, Dinostar aluminum possesses a durable electrostatic paint coating regardless of time and environmental conditions, thereby creating a perfect appearance for the big city. The outstanding advantages of Dinostar Aluminum are perfect to create a modern lifestyle, living "chill" at Vinhomes Ocean Park.
Not only the big investor Vingroup, many other well-known investors have also trusted in choosing Dinostar aluminum to complete high-class projects, such as BIM Group, Sun Group, Ecopark, Masterise, etc…