2019 summer trip boosting with Teambuilding activities
Ngoc Diep family's 2019 summer continues to be excited by the tour: Hanoi-Sam Son lasting in 3 days and 2 nights.
In order to mark a successful and bright summer, Ngoc Diep's management board holds this tour as a gift for all the staff and their children who have had good study performance recently. This is really a meaningful present after a hard and diligent working time. As the tour participants' opinion, the trip has brought a lot of emotion and reinforced the solidarity between them.
Ngoc Diep's members have enjoyed comfortable period in Sam Son, Thanh Hoa province. In the fresh atmosphere with coastal sunshine, sea wind and sea wave, some team-building activities have been organized to help all the staff communicate and understand each other more as well as to enhance the intimate affection of a big family. The whole members have experienced exciting teambuiding activities with interesting teambuilding games at Sam Son beach.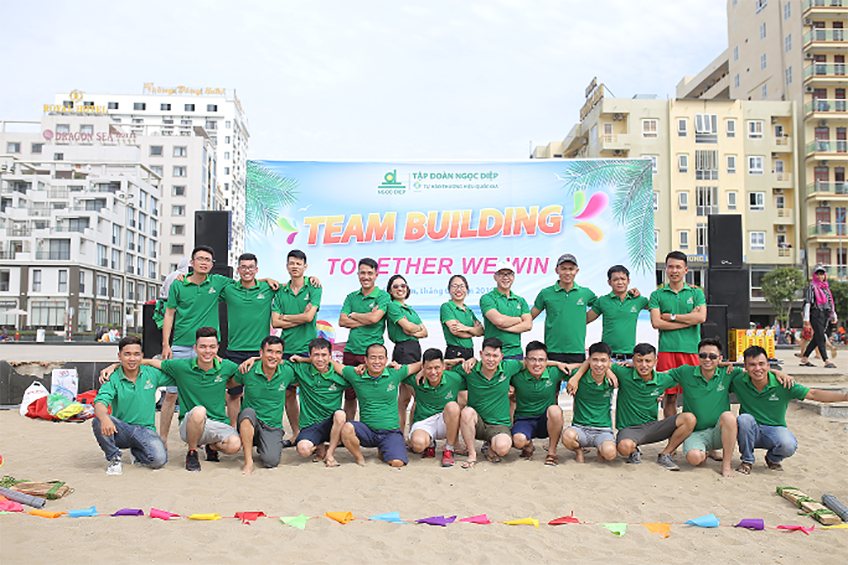 The strong sunshine here can not prevent the teamwork spirit and competition power of Ngoc Diep's members, who always participate enthusiastically. Those people, who are just acquainted with office computer keyboards, profiles and documents daily, have had the chance to participate in their teamwork activities here. The members' voices have never been as bright and strong as they are at this time of mingling with the sunshine and blue sea.
The photos of Ngoc Diep Group's teambuiding activities are as follow: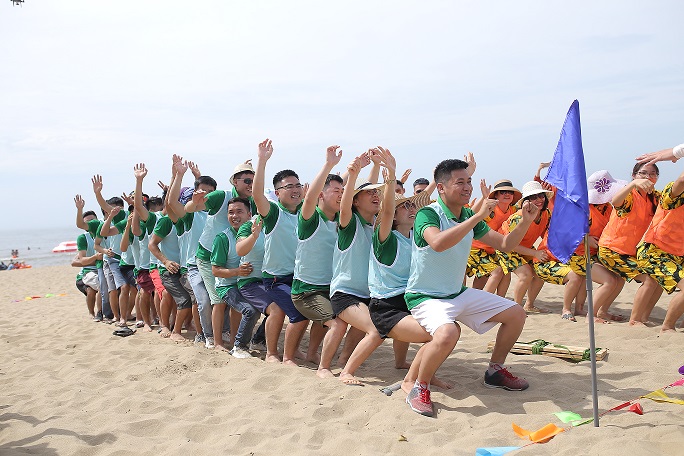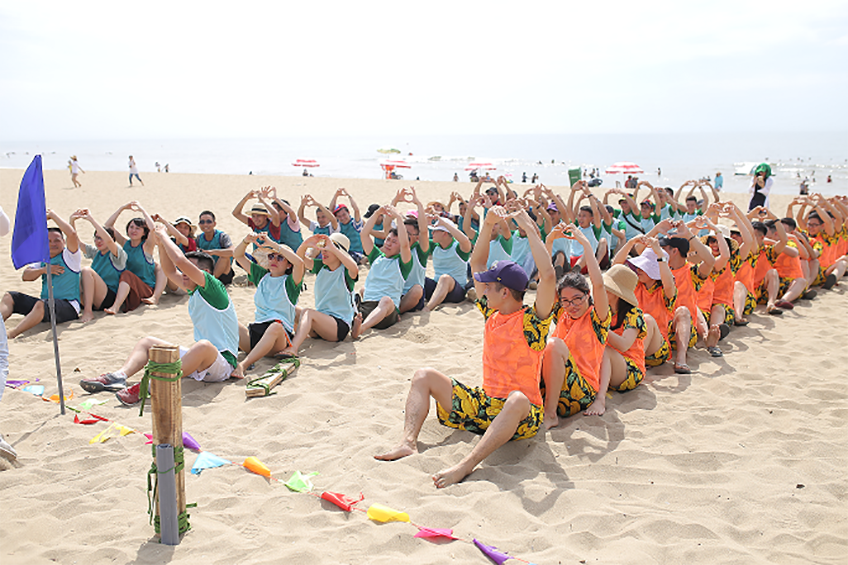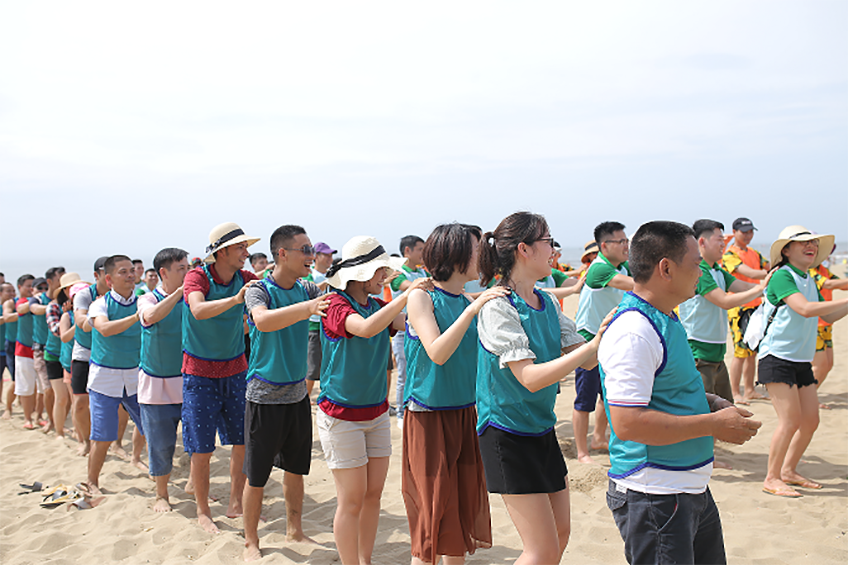 Start round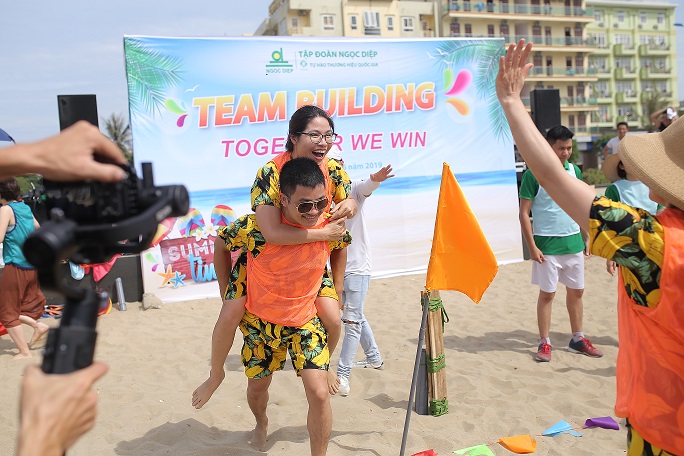 "Pass the water" game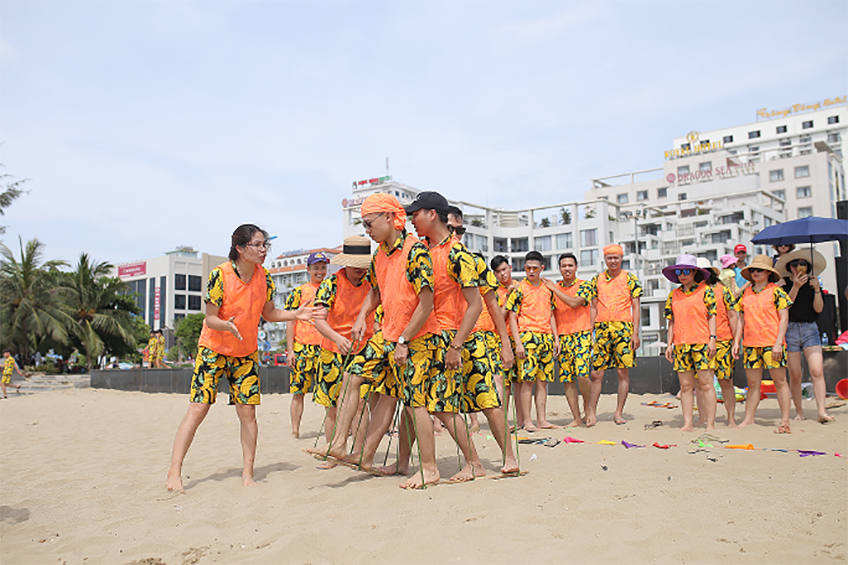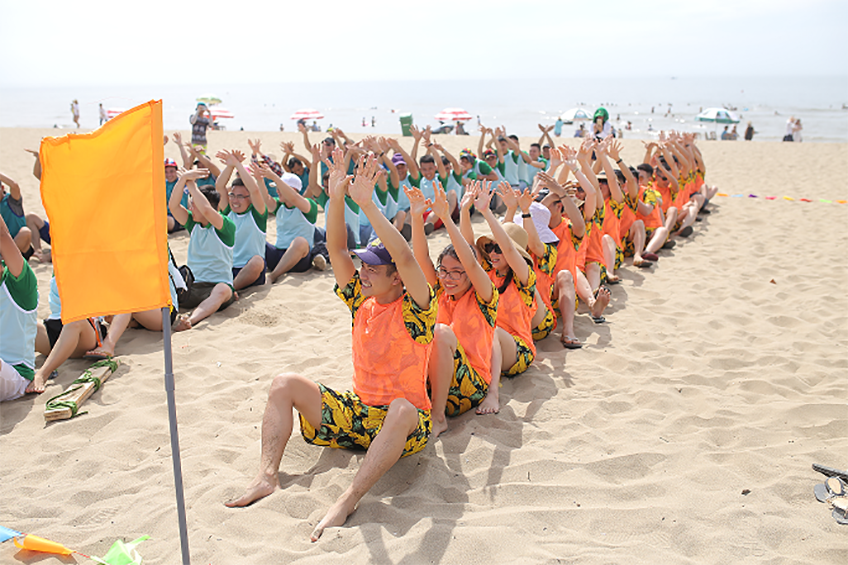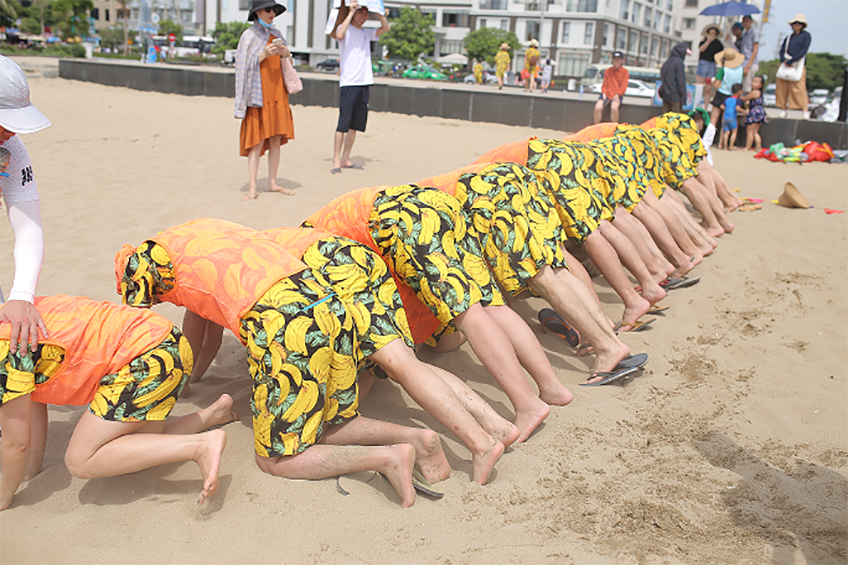 The winning teams receive the prizes