2018 charity diary – The tiny things create happiness
Only when you move away from you location, you can know exactly poverty of upland residents. Located 70 km far from the district center town, the road to Lung Thang commune was tougher by the weather influence. Sometimes we thought that, how could people live in such place?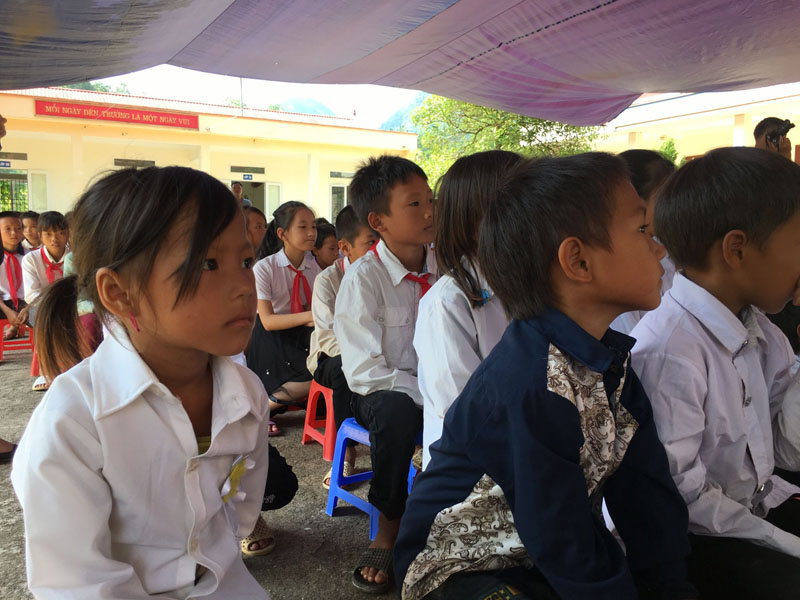 Children in Lung Thang School
The innocent faces became happier because the children could feel other people's care. Our gifts certainly could't make up for their poorness, but we believed that the gifts wouldmake them happier in this school year.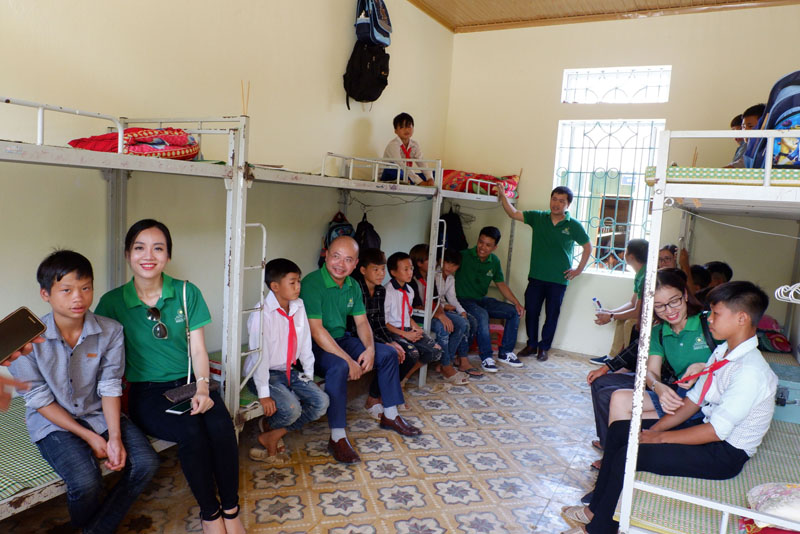 Ngoc Diep charity team visits Lung Thangday boarders' rooms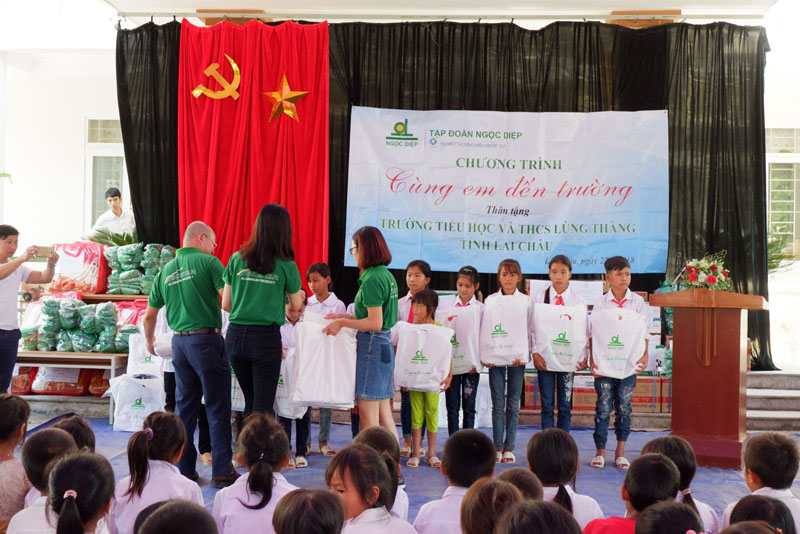 Our team awards gifts to Lung Thang students
Ngoc Diep Group organizes charity journeys to support needy children annually. When we saw the kids eagerly receive warm clothes, school bags, new notebooks this time, we had more motive in sharing to more people about the poorness of upland children.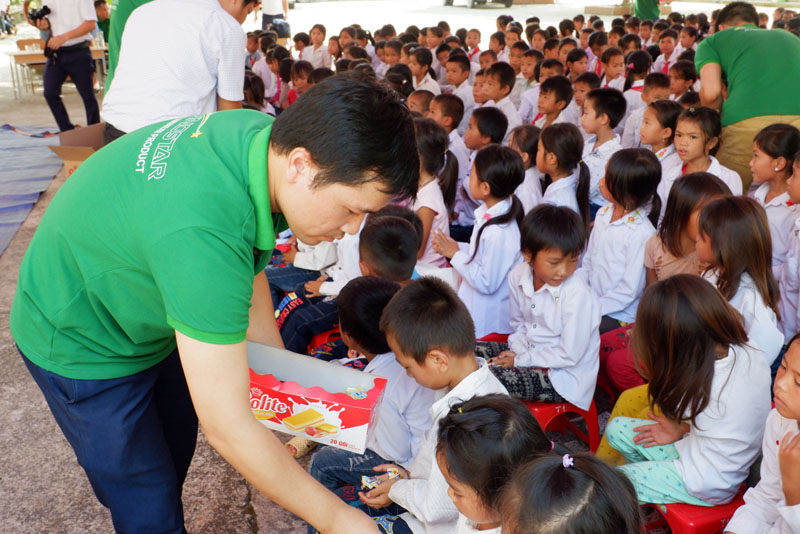 Our team gives cake and sweet to the students
In addition to 800 gift sets from 200 million Vietnam dong funded by Ngoc Diep, there are nearly 200 boxes of instant noodles, fresh milk and cake, candy donated by Ngoc Diep staff. Seeing the children's radiant smiles, we feel cosy.
The things we have done are truly little. However, Ngoc Diep Group's leaders and staff always try to continue and develope our annual charity activities towards our national future generation. These good activities will bring happiness to children, and contribute to spread the movement of "Help and love", "Sharing with poorer ones" as it is said that "Happiness is love sent to the ones in need".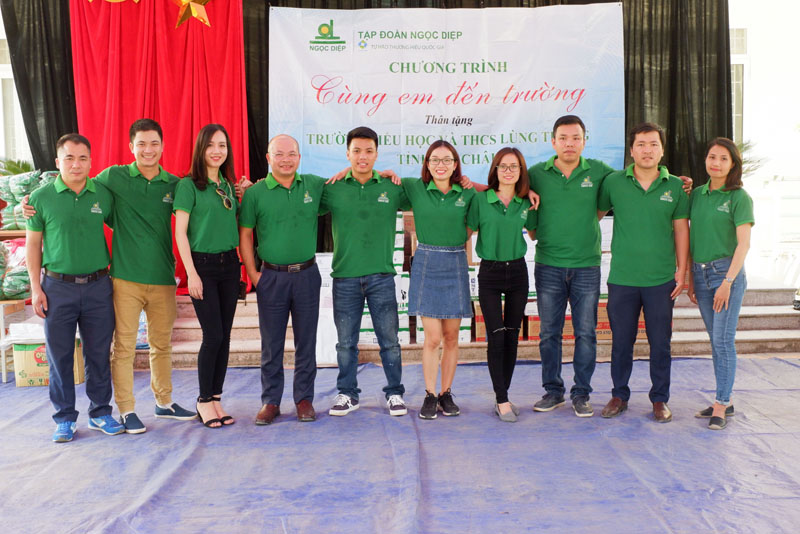 Ngoc Diep charity team
There is a lot of gratefullness to be sent to:
Ngoc Diep Group's leading board
Ngoc Diep Group's staff
Lai Chau Province department of education and training'strade union, Sin Ho District office of education and training
Teachers and students of Lung Thang School
Ngoc Diep Charity team takes commemorative photos with teachers of Lung Thang School
Good bye Lung Thang, good bye pretty people, our company coaches retured to our daily life in Ha Noi but the image of our jouney would last forever. We wish all the students happiess, good health, diligent learning to become Uncle Ho's good children, contribution to our country development when being grown up.