2018 charity diary – Going to school with students
Lai Châu 27th August, 2018
Our charity team already started our journey  towards Sin Ho District, one of the poorest districts of Lai Chau Province. Our company coaches overcame high slopes, tough turnings, deep drains, etc to bring hundreds of gifts to the needy students of the district.
It took us 10 hours to reach Lung Thang School. We were touching to see that the students aready had queued up in the school ground celebrating our charity team with radiant smiles.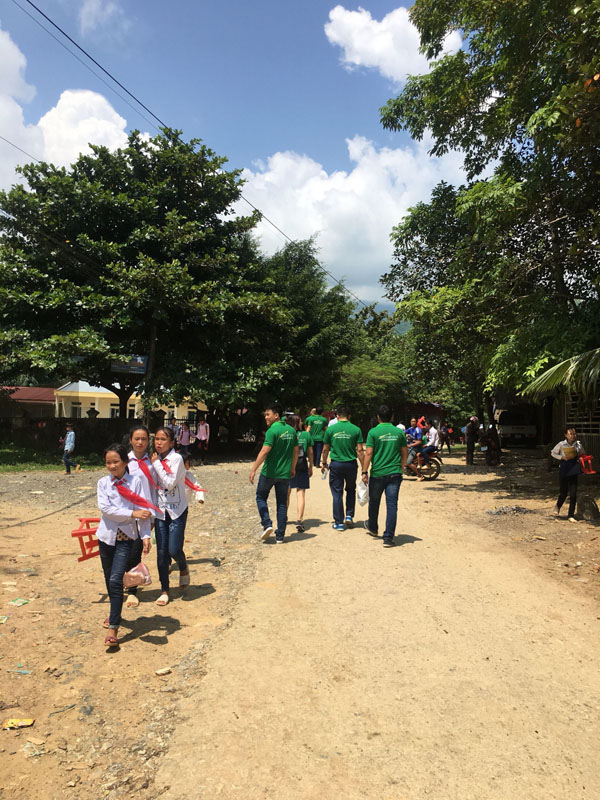 Our team arrives at Lung Thang School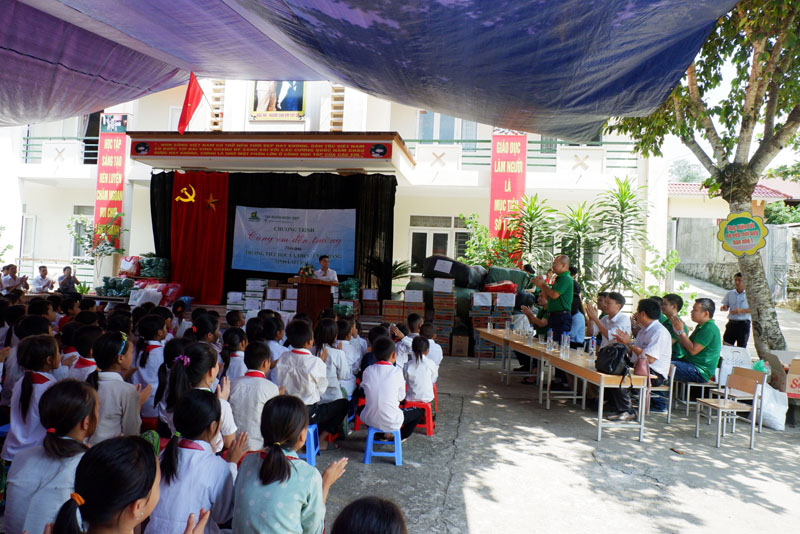 Mr. Dung Tran – Director of Ngoc Diep Aluminium Joint Stock Company – Chief representative of  Ngoc Diep charity team
Living in a needy hamlet of an upland commune, the little students go to school with much poverty, some of them even don't have warm clothes. In order to warm their hearts, our charity team awarded every student a gift set including: coats, notebooks, pens, school bags to celebrating new school year and milk, cake, sweet, instant noodles to celebrate Mid Autumn Festival.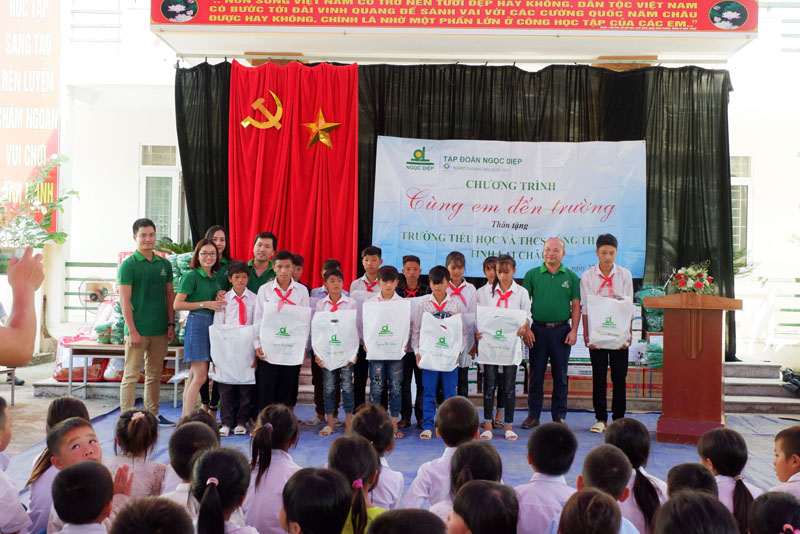 Our team awards gifts to the student of two schools in Lung Thang
Rewarding 800 gifts to the students of two school in Lung Thang, we hope that they will feel warmer and more adequate in the way to school.
This journey not only brings gifts to needy upland children but also brings a spiritual special gift to our team. There are still a lot of miserable people around us.
[To be continued…]